Related projects, campaigns and appeals
MULOA stands for "Mothers' Union Listening, Observing, Acting" and is the name we are using to explore the essence of what it is to be Mothers' Union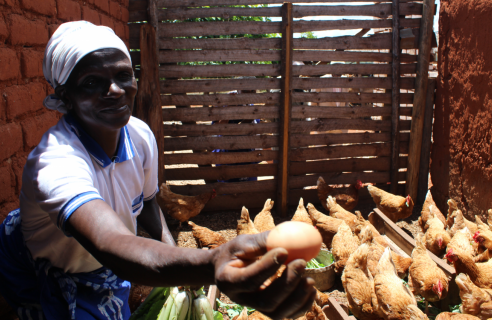 CCM is the approach that Mothers' Union is adopting in countries to help communities break free from dependency and self-solve issues such as poverty – either financial or educational
Related news, stories and articles
Mothers' Union in Salisbury and Salisbury Court Chaplaincy volunteers have received recognition with an award from the High Sheriff of Wiltshire for their work at Salisbury Law Courts.
Christina Jordan, 29, lives in Southport with her husband Mark and their two children, who are four and two. She joined Mothers' Union through a mother and toddler group, and now enjoys having the chance to get out and meet other women and do her bit through the various projects they take part in
More than 4,500 delegates attended Mothers' Union Zimbabwe's bi-annual conference in Harare where they discussed topics of relevance and importance.