During these unprecedented times Mothers' Union is committed to ensuring that we continue to support our membership and the communities we are part of. We know that our work and experience in re-building communities and supporting family life is going to be more important than ever once the threat of COVID-19 subsides.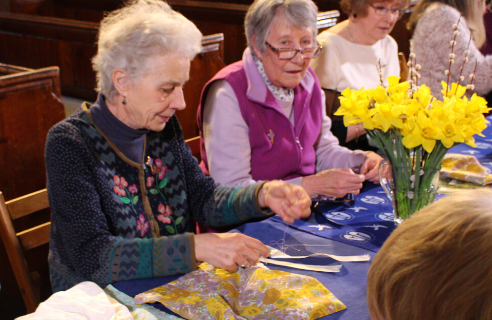 As many of us face being indoors and unable to socialise as we would normally, Mothers' Union have produced a wide range of resources. From craft, prayerful reflections, bible studies and practical guides on how to stay in touch - we have someting to interest everyone!
Supporting families around the world
We are an international Christian membership movement supporting families and communities in need of support in the UK and worldwide since 1876. Our members are active in 84 countries and work tirelessly to serve their communities whilst offering Christian care for families, regardless of faith or background.
In 2018, we collectively supported almost one million people giving them the skills and knowledge to transform their lives. In addition, centrally raised funds from members and donors have enabled support for projects benefitting an additional 100,000 people annually.
Ways to get involved
Give a gift
Single gift
Your gift of £10 could allow a mum or dad in the UK to join a parents group where they will receive support and guidance to help raise their family
Be part of a worldwide movement 4 million strong
Mothers' Union is a global Christian movement working with people of all faiths and none to develop communities, strengthen families and advocate for change. Why not put your faith into action by joining us as we work together for a better world?
Interested? Find out more! 
As a Member or Friend you can:
Strengthen communities all over the world
Help the most disadvantaged at home
Shape how we advocate for the rights of families
Build supportive, loving relationships
Develop your own relationship with God