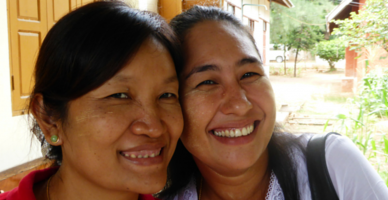 Writing a Will needn't be a complicated process but hopefully these simple steps will help
Mothers' Union is able to pay for your Will to be written by a local solicitor at a discounted rate.
Be part of a worldwide movement 4 million strong
Mothers' Union is a global Christian movement working with people of all faiths and none to develop communities, strengthen families and advocate for change. Why not put your faith into action by joining us as we work together for a better world?
Interested? Find out more! 
As a Member or Friend you can:
Strengthen communities all over the world
Help the most disadvantaged at home
Shape how we advocate for the rights of families
Build supportive, loving relationships
Develop your own relationship with God