Bev Jullien FIoD, CDir, IMM, MA (Cantab) – Chief Executive
Bev brings to Mothers Union considerable knowledge of the corporate and education sectors with roles including Vice- President for pharmaceutical company AstraZeneca and Pro–Vice Chancellor of London Southbank University, with particular expertise in marketing and leadership of change. A chartered director and fellow of the Institute of Directors, she has held a number of non-executive director roles in the not-for-profit sector, and is currently a Director of the Lambeth Conference Company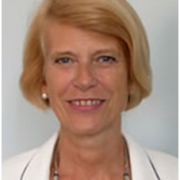 Richard Miller, ACA - Head of Finance & Services
Richard has been Head of Finance at Mothers' Union since mid-2017. He is a chartered accountant with a background in audit and assurance services. The last five years of his career have been spent heading finance functions and driving change within the third sector.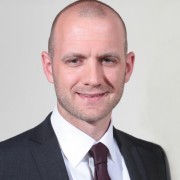 Robert Dawes - Head of Development
Rob is an experienced Development Professional with two decades of experience in community development in the UK, Tanzania, Zambia and Honduras. He enables the global Mothers' Union membership to create holistic change in their communities. He currently spearheads the Development team in our work across the globe, as we work to develop relationships between Mothers' Union membership and partners as we continue to explore together, how we can fulfil our calling to be Salt and Light in the World and practically deliver our objectives together.
Rob is also a Visiting Lecturer on the MSc NGO and Development Management at the University of East London.
Adam Sach - Head of Fundraising, Communications & Retail
Adam brings a wealth of fundraising experience to a key role. During the time he has been with the organisation he has been the driving force for a number of new initiatives both internally and in service of the wider movement. His responsiblities also extend to membership engagement and overseeing the retail operations of Mothers' Union.