Bev Jullien FIoD, CDir, IMM, MA (Cantab) – Chief Executive
Bev brings to Mothers Union considerable knowledge of the corporate and education sectors with roles including Vice- President for pharmaceutical company AstraZeneca and Pro–Vice Chancellor of London Southbank University, with particular expertise in marketing and leadership of change. A chartered director and fellow of the Institute of Directors, she has held a number of non-executive director roles in the not-for-profit sector, and is currently a Director of the Lambeth Conference Company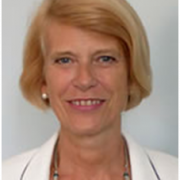 Richard Miller, ACA - Head of Finance
Richard has been Head of Finance at Mothers' Union since mid-2017. He is a chartered accountant with a background in audit and assurance services. The last five years of his career have been spent heading finance functions and driving change within the third sector.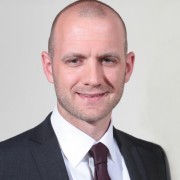 Robert Dawes - Senior Development Manager
Rob is an experienced Development Professional with two decades of experience in community development in the UK, Tanzania, Zambia and Honduras. At the Mothers' Union, he enables the global Mothers' Union membership to create holistic change in their communities. He currently spearheads the Development team in our work across the globe, as we work to develop relationships between the Mothers' Union membership, and partners as we continue to explore together, how we can fulfil our calling to be Salt and Light in the World and practically deliver our objectives together.
Rob is also a Visiting Lecturer on the MSc NGO and Development Management at the University of East London.
Sophia Jones - Senior Communications Manager
Sophia oversees Publications, Events, Digital Media and Media Relations.  Her experience spans as far back as 1992 when she was a Press Assistant at Christian Aid. Since then she has worked as a Communications professional in some of the world's leading international charities, including Tearfund and World Vision.  As a journalist, she has written for a variety of magazines and newspapers. Before joining Mothers' Union she spent six years in Nairobi, Kenya, as the International Rescue Committee's (IRC) Regional Communications and Media Manager responsible for 10 countries throughout the Horn and East Africa region.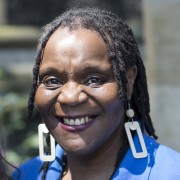 Mary Santo - Policy Advisor
Mary Santo joined Mothers' Union as Policy Advisor in May 2018, following seven years in UK Parliament. She has helped secure significant changes to legislation, leading to high-profile national policy changes, and has researched and published briefings on a wide range of social policy issues. Previous work in an London inner-city school and with charities has given Mary experience in supporting vulnerable children and adults at the grassroots, and a desire to see policy-makers engage with those they aim to support. 
Dee Babudoh - Human Resources Manager
Dee has over 18 years of extensive HR generalist experience gained working at large and small organisations in the profit and not for profit sectors. Her experience includes HR process and policy implementation, HR development, recruitment and compensation, employee relations and engagement and performance management. Over the last nine years, she has overseen and led the HR function within Mothers' Union, advising and implementing processes and polices that enable staff development and growth. She is also the first point of contact for our Dioceses with HR queries, working closely and providing advice and best practice on recruitment and employee relations.
Marian Pope - Diocesan Development & Training Manager
Prior to joining Mothers' Union, Marian worked for the Church of England in the diocese of Liverpool for 13 years in the area of lay and clergy training, with a particular interest in marriage and family life work. She is now part of the Membership Development Team, aiming to enthuse and motivate members to live out their commitment to Mothers' Union in their local communities, to encourage fresh thinking for branches and groups as well as offering information and support to diocesan leaders.