Sheran Harper – Worldwide President
Sheran was elected as Worldwide President of Mothers' Union for the triennium 2019-21 following two terms as a worldwide Trustee from 2013-18. She heads up and chairs meetings of the Board of Trustees and fulfils an ambassadorial role on behalf of the organisation. Sheran was born in the United Kingdom and grew up in Guyana. She is a Physiotherapist by profession who in the past opened and managed new Physiotherapy Departments in hospitals across Guyana, and lectured on the Rehabilitation Therapists Training Programme for the Government.
Sheran has been a member of Mothers' Union since 1987, and since 2001 has devoted herself to serving Mothers' Union, at Parish, Diocesan, Provincial and Worldwide levels.
Up to her election as Worldwide President, she visited close on 20 countries for Mothers' Union, primarily as the Worldwide Parenting Programme Trainer. She gained experience of Governance as a Trustee of the Worldwide Board and by attending training programmes in England, and she has been regularly called to speak, and advise Government regionally on matters relating to the family and the reduction of violence in the home. Since her election as Worldwide President, Sheran is committed to visiting all 11 Zones around the world to meet Members and see programmes first hand. She has also been invited by the Archbishop of Canterbury to speak at international conferences and advise on matters relating to peace and reconciliation, an area she is passionate about.
Nikki Sweatman - Zonal Trustee for Zone G, Canterbury Province (South of England)
Nikki is a Psychotherapist, trainer and supervisor as well as a trained Spiritual Director. She previously worked as an accountant both in the commercial field and local government and has experience of employment law, charity regulations and grant applications.
Nikki joined Mothers' Union in 1993, and has served on both Diocesan and Central Committees. In the diocese she updated policies on both safeguarding and risk assessment. Nikki was the President for Canterbury Province from 2016-19 where she was passionate about empowering and developing members. She is currently engaging for Mothers' Union on matters concerning modern day slavery. In her second term as Trustee, Nikki is Chair of the Audit and Risk (A&R) Committee and is a member of the Property Committee.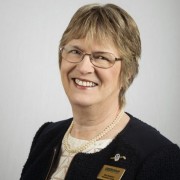 Rev Libbie Crossman - Zonal Trustee Zone C, South Pacific (Aotearoa, New Zealand and Polynesia, Australia, Melanesia, Papua New Guinea)
Libbie is a trained nurse and an ordained priest in Australia, with experience as a school chaplain, working in both urban and rural parishes and as a missionary in Papua New Guinea. She was Executive Officer of a community welfare organization, for whom she advocated on behalf of the disabled and elderly, and also a trained pastoral counsellor.
Libbie has been a member of Mothers' Union since 1992, and has worked as a volunteer at parish, Diocese and National level.  In her second term as Trustee, Libbie is Chair of the Safeguarding Committee and joint Board Faith.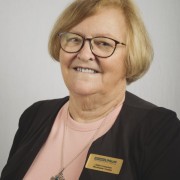 Canon Catherine Hilton - Zonal Trustee for Zone G, York Province (North of England)
Catherine is a retired teacher, who has worked in both primary and secondary schools, leading teams as Pastoral Head. She has attended courses in Safer Recruitment and Child Safety and is currently the Safeguarding Officer for her parish. She is on the governing bodies of two schools being currently the Chair of Governors for one.
Catherine joined Mothers' Union in 1997, has run a branch and led the Diocese of Manchester as their President for six years from 2013 – 2018. She was instrumental in introducing the "Just up your Street" initiative in Manchester, which enables members to grow in confidence in reaching out with practical projects in their communities. She has also worked to help a Congolese family of refugees to integrate into the community and helped set up the Diocese of Manchester as the sponsor for a Home Office Syrian Refugee Resettlement Scheme. Catherine is a member of the Development, Safeguarding and Remuneration Committees.
Jennifer ("Jenny") Barton - Zonal Trustee for Zone K, Wales
Jenny has worked with children with disabilities across a wide age spectrum, and has extensive experience as a volunteer within the Girl Guiding Movement, where she has been Division and District Commissioner. She is very active within the Church, being a member of General Synod for over five years.
Jenny joined Mothers' Union in 1988, and has been a Diocesan President in both England and Wales. She is a trained parenting facilitator, and has been particularly active in Prison and Hospital work. Jenny is the Board's Pastoral Lead, looking after both staff and Members.
June Butler MBE - Zonal Trustee for Zone I, All Ireland
June has retired from a career at a senior level in the civil service in Northern Ireland (N.I), including the Electoral Office for N.I., during which time she demonstrated skills in strategic planning, stewardship of resources, evaluating processes and projects and ensuring proper governance. She is experienced in public speaking and media interviews. She has worked within the Church of Ireland as Diocesan Secretary for the two largest dioceses and as a member of General Synod, having also participated in several synod committees and advisory bodies.
June joined Mothers' Union in 1990, and has been a member of the central fundraising and communications committee and most recently as Diocesan President. She was elected All Ireland President with effect from 1 January 2019. She is particularly engaged in Policy, and has been part of the Mothers' Union delegation at the United Nations Commission for the Status of Women. June is a member of the Property Committee and the Board's Lead on Policy.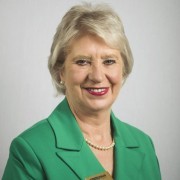 Thembsie Mchunu - Zonal Trustee for Zone E (Central Africa, Nigeria, South Sudan, Sudan, Southern Africa)
Thembsie is an educator, mother of four and grandmother, who joined Mothers' Union in 1978. She has dedicated herself to serving her community through Mothers' Union. She has held positions at parish, diocese and national level in South Africa, and has formulated policies and procedures to ensure good governance. Particular passions include fighting violence against women and children for 365 days a year, and fighting for groups who are marginalized, such as those with Albinism. She is a member of the Provincial Standing Committee for the Church in South Africa, and in the community has led "one parish, one orphan" at a time when they were badly affected by AIDS, and "one home, one garden" to encourage a balanced diet. Thembsie is a member of the Remuneration Committee.
Kathleen Snow - Zonal Trustee for Zone B (Brazil, Canada, South America, USA, West Indies)
Kathleen is a practicing nurse, who is currently managing the Parish Nurse Ministry and Health Ministry in her Cathedral in Canada, where she is also a member of the team leading Safe Church Regulation. She has been a Patient Advocate in a major health region, and most recently Chief Privacy Officer and Right to Information Coordinator for the Provincial Health Authority.
Kathleen joined Mothers' Union in 1988 and has held leadership roles at local and national level. She has also been active centrally, on the Fundraising and Communications Committee and also as a Regional Trainer for Parenting for her Zone, as well as a facilitator both in her Zone and Britain and Ireland for the MULOA (Mothers' Union Listens, Observes, Acts) process. She has had a particular role in facilitating parenting programmes with the Indigenous Peoples in Canada. Kathleen is Chair of the Development Committee and Board Lead on Data Protection.
Roshini Mendis - Zonal Trustee for Zone A (Korea, Myanmar, North India, South India, Sri Lanka)
Roshini was the Treasurer of the Asian Church Women's Conference until the end of 2018, and has extensive experience of working ecumenically across Asia, engaging with members in over 18 countries. She joined Mothers' Union in 1999, has been a member of the central "Action and Outreach" committee, and President of MU in Sri Lanka. Within Sri Lanka, she is very focused on practical work in the community, for example: organising medical camps in remote communities; visiting families affected by floods and providing them with relief packs; starting free English classes for disadvantaged children. In Sri Lanka, Christians are a minority group, so she is particularly keen to reach out to the wider community, and to serve the children of underprivileged families, irrespective of their faith. Roshini is a member of the Development Committee and Board Lead on the International Anglican Family Network (IAFN).
Paul Hindle - Zonal Trustee for Zone J, Scotland
Paul is a retired chartered engineer and Member of the Energy Institute. In his professional career, he developed skills including direct marketing, financial modelling and development of legal contracts. He is an active volunteer in the Church and with other charities, is a Treasurer for two and has developed skills in website development and management, online databases and desktop publishing.
Paul joined Mothers' Union in 2006, and has been Treasurer for MU Scotland since 2012. In this role, he has proposed changes to the Constitution for Scotland which were accepted, and is the lead contact for the Charity Regulator in Scotland. Paul is a member of the Audit and Risk (A&R) and Development Committees and Board Lead on IT.
Deaconess Mary Kamwati - Zonal Trustee for Zone D (Kenya, Tanzania, Uganda, Jerusalem and the Middle East)
Mary is a trained theologian, who has worked extensively in the children's and youth ministry. She has been a co-ordinator for Mothers' Union work in her Diocese in Kenya including serving in an orphanage. Mary is very active within the Church community and has served on the Regional and National Executive of the Council of Churches, and on the Diocesan Board of Mission.
Mary joined Mothers' Union in 1989, has been Diocesan President and served on the National Executive of Kenya as Treasurer. She is passionate about championing the marginalized in society, and firmly believes "I can do all things through God who gives me strength". Mary is a member of the Safeguarding Committee and joint Board Faith Lead.
Marie-Pierrette Bezara - Zonal trustee for Zone F (Burundi, Congo, Indian Ocean, Rwanda, West Africa)
Marie-Pierrette is a retired secondary school teacher of mathematics and finance although she continues to serve her local Anglican secondary school in Madagascar by running courses in mathematics. In her voluntary work with Mothers' Union, she has worked extensively in partnership with others, including UNICEF and USAID.
Marie-Pierrette joined Mothers' Union in 1999, and has always been inspired by the verse "what is in your hand?" As a Diocesan President, she grew membership from 35 to 575. She believes strongly that you need first to understand what is needed in a community, and then do something about it. In Madagascar, they have identified teenage pregnancies as a key issue, and are providing skills training to teenage mums, so they can make a living. She also recognized that ladies in Madagascar are strong in handicraft, but not in selling. So as President of a Province which also includes Mauritius and Seychelles, she has built strong relationships across the countries, so learning, for example in selling handicraft, can be shared across countries. Marie-Pierrette is a member of the Development Committee.