You are here

Clogher Diocese News June 2019
Diocesan President meets Prince Charles and Mothers' Union crossing borders given 'Royal Approval.'
Another successful year of projects with contributions of £10,779 and €1,060 from the membership.
The Diocesan President of Mothers' Union in the Clogher Diocese, Mrs Irene Boyd and her husband Robert, was introduced to Prince Charles at the recent Garden Party in Castlecoole. Mothers' Union crossing borders were given 'Royal Approval.'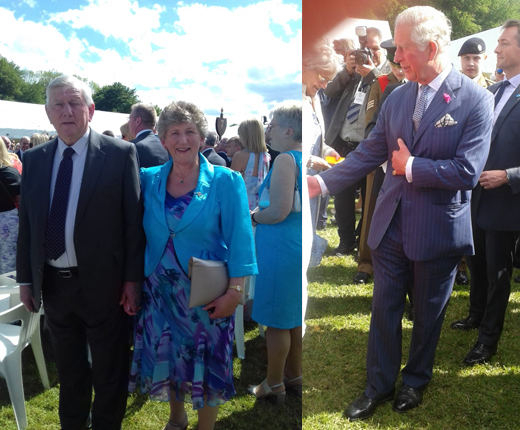 At the recent Spring Council meeting in Enniskillen, Mothers' Union leadership from over 30 branches celebrated another successful year where they undertook projects to support the local community on both sides of the border and overseas. The membership contributed £10,779 and €1,060.
The crafting skills of many members were also highlighted when Noreen Little, Action and Outreach Co-Ordinator, reported that in 2018 she had delivered 335 knitted teddies to SWAH for use in the Accident and Emergency Department as well as the Children's Ward. Knitted garments for the neonatal unit were also warmly welcomed as well as 'fiddle mats' for the dementia ward.
These are just some of the highlights of Clogher Diocesan MU members showing their Christian Care for Families.