You are here
Mothers' Union Adapts to COVID-19
Mothers' Union adapts to COVID-19
Extraordinary, unexpected, unprecedented. Every day we are hearing words to describe what has been happening around us that tell us we are living through a remarkable series of events. Across Britain and Ireland, and all over the world Mothers' Union is rising to meet the unique challenges arising from the COVID-19 pandemic. Members are pulling together, adapting to unforeseen circumstances and spreading a message of hope in the face of great adversity.
Faith in action in Britain and Ireland
Even within these difficult circumstances, members are putting their faith into action in practical and useful ways. One of the most prominent activities our members have become involved with is the call to make scrub bags for the NHS.
92 year-old Margaret from Worcester thought her sewing days were behind her but has been delighted to join a Mothers' Union sewing team, making scrub bags with the Worcester group. It has given her a renewed sense of purpose and a reason to get up in the morning.
Elsewhere, the emergency department team at York Hospital thanked Mothers' Union in York Province for their recent kind donation of scrub bags. They said;
"We can put our uniform in them after our shift and put them straight in the washing machine once home so there is limited contact with the uniforms. Thank you for thinking of us."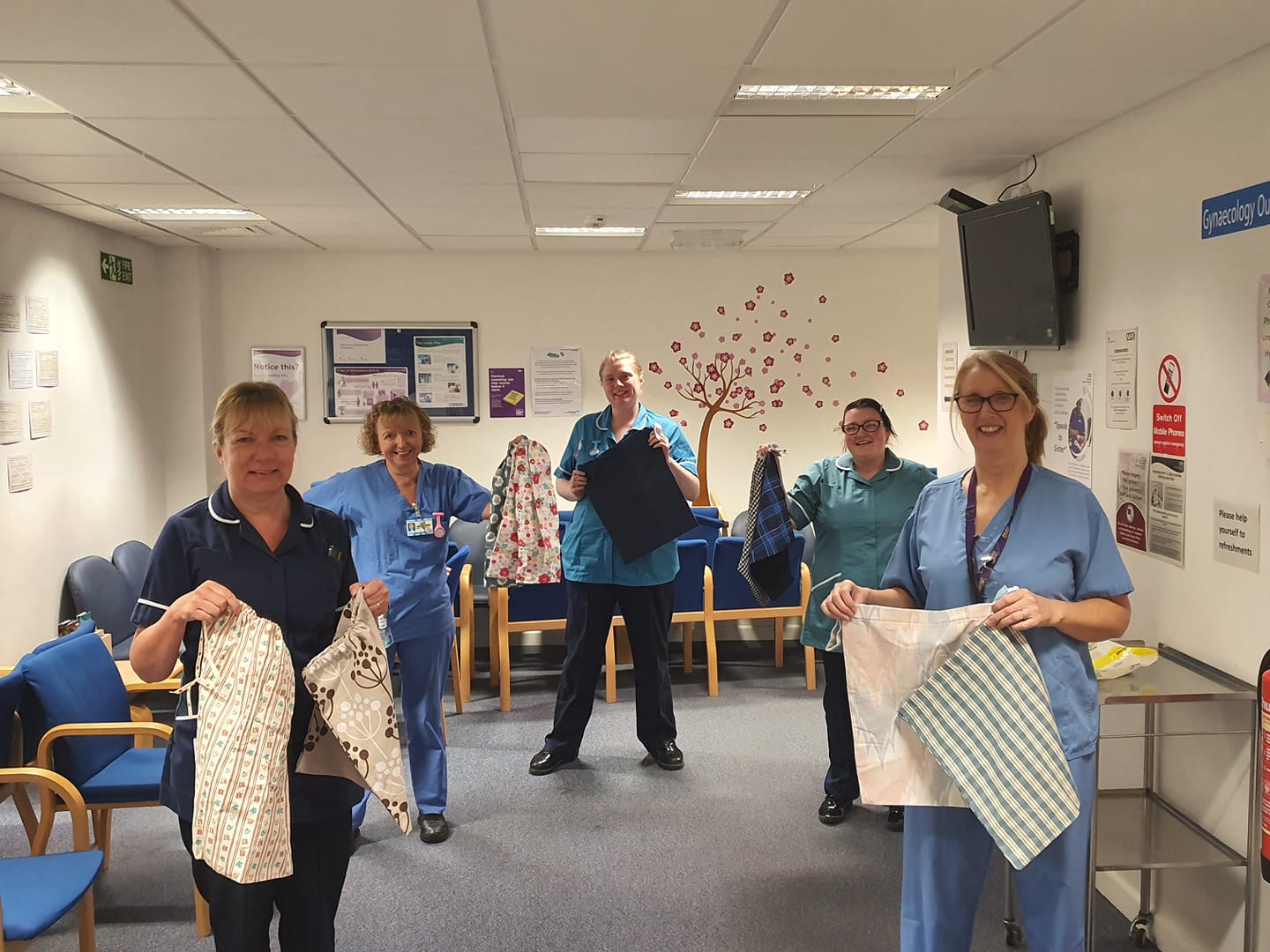 Faith in action around the World
In the Asian country of Myanmar, many members are in remote villages so are unable to access SMS etc. However, Mother's Union's Community Development Co-ordinators mostly have internet access so they work to get messages out about what to do if people are facing violence at home (signs to look out for, for example).
As protective surgical masks creep up in price, members in countries such as DRC have made cotton face masks, giving them out for free for those who need them as well as teaching their communities how to make them themselves.
In Burundi, East Africa, members are supporting the most vulnerable families with seeds so they can grow their own kitchen gardens in lockdown. They are also active in ensuring accurate messaging reaches their communities. This is happening through more than nine hundred Mothers' Union Literacy Co-ordinators.
Meanwhile, in South Sudan, Mothers' Union is also focusing on getting accurate information in different languages to the Protection of Citizen camps surrounding the capital city, Juba. In the camps, social distancing is an even greater challenge because of the living conditions. Therefore, the importance of good handwashing is an essential message to get across.
Hope and Encouragement amidst great Adversity
Mothers' Union members are mobilising and answering the call to assist those in need. Whether it is keyworkers in the NHS or vulnerable families around the world, Mothers' Union is a powerful and agile force for support.
To ensure we can continue to serve families, support communities and show God's love, we have launched an Urgent Appeal. Please, use the below link to donate if you are able to support us through these unprecedented times.