More news, stories and articles from across Mothers' Union
At the beginning of June 2019, Mothers' Union leaders from 30 countries across the world met to reaffirm the essence of who Mothers' Union is and what we do. As a collective membership, they agreed the impact and change they wish to make across the world in the years leading up to the 150th anniversary of our movement in 2026.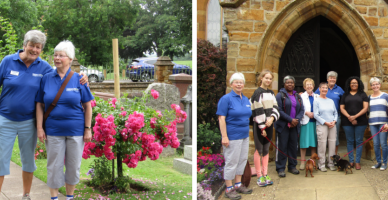 Jill Cannings, President of the Mothers' Union for the Peterborough Diocese, is currently undertaking a 70km Prayer Walk around the diocese to raise both the profile of our organisation and money towards MU projects both at home and abroad.