More news, stories and articles from across Mothers' Union
At the midpoint of their week in New York, MU trustee June Butler reports from her third - rather long day- at the UN Commission on the Status of Women. 
In the latter part of 2017, the Tanzanian Mothers' Union team began an exciting programme in order to support the Anglican Church of Tanzania (ACT) in realising their vision of spiritual and socio-economic transformation across the country.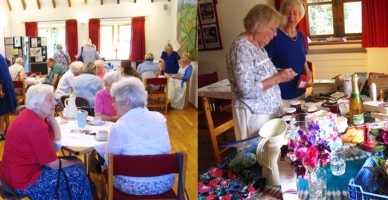 Ringmer Branch Coffee Morning with visitors from other Mothers' Union branches.