Related projects, campaigns and appeals
Related news, stories and articles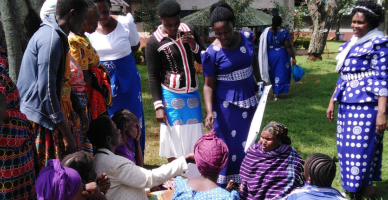 In June 2019, Mothers' Union held a four-day long refresher training of our savings and credit groups that were formed in 2018 in various dioceses across Tanzania and we are inspired to see the growth that has occurred over the past year. 
At the beginning of June 2019, Mothers' Union leaders from 30 countries across the world met to reaffirm the essence of who Mothers' Union is and what we do. As a collective membership, they agreed the impact and change they wish to make across the world in the years leading up to the 150th anniversary of our movement in 2026. 
In December 2018 Bexhill District Quiet Day was hosted by Hellingly and Upper Dicker Branch.