Related projects, campaigns and appeals
Join Mothers Union in helping incredible causes all over the world this year and shine hope on thousands of families and their communities worldwide.
Related news, stories and articles
Homework centres run by Mothers' Union volunteer teachers are proving invaluable in Trinidad and Tobago
More than 4,500 delegates attended Mothers' Union Zimbabwe's bi-annual conference in Harare where they discussed topics of relevance and importance.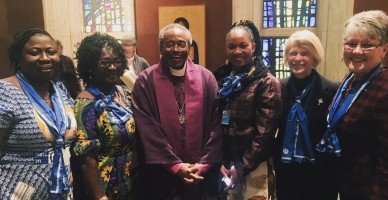 Rachael Anderson, Mothers' Union's Events and Digital Communications Manager, is currently at the United Nations Commission on the Status of Women (UNCSW) in New York with a delegation of Mothers' Union and Anglican members from across the world. Here she reports from the opening day yesterday (12 March).