You are here
Resources
Welcome - we have just what you are looking for!
How to find the resource you are looking for:
You can Filter the list of resources to narrow your search to a particular category - for example, prayers and services are grouped as Faith resources
You can Search by entering a search term and clicking Apply
You can find recently added items by clicking the Sort button on the right of the page
We have grouped together resources which are likely to be of particular interest to groups and branches, to dioceses and provinces and to churches and clergy. 
You can find details about how to access our magazines here, and order other publications (such as leaflets and guides) here.  
If a resource has a lock next to it, it means it is only available to Members and Friends. Join us to access these free resources.
Filter by:
Showing 11-12 of 12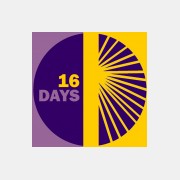 Provides pointers on how we can respond well to those who have experienced gender-based violence.
The sixty-second session of the Commission on the Status of Women took place at the United Nations Headquarters in New York from 12 to 23 March 2018. This was Mothers' Union statement to the Commission.
Published: 20 Jul 2018
Resource type:
Campaigns
Pages