Related projects, campaigns and appeals
Join Mothers Union in helping incredible causes all over the world this year and shine hope on thousands of families and their communities worldwide.
Related news, stories and articles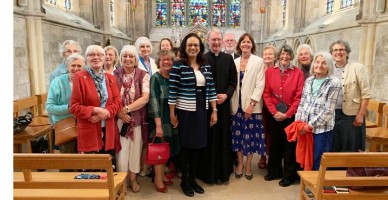 The day arrived and I was bubbling over with excitement as I travelled on the train from Victoria to Chichester.  I had never been to Chichester, but I felt I knew members of the Mothers' Union already because they were always on social media, posting good news about the impact of their amazing work and the changes they make to families and communities.