Related projects, campaigns and appeals
Mothers' Union campaigns around the world, through our 4 million members in 84 countries, for an end to gender-based violence – violence carried out most often against women and girls because of their gender
Related news, stories and articles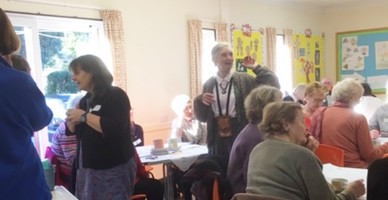 We began 2019 with our first meeting in January when we were pleased to welcome Kathryn Anderson, our Diocesan President, to lead a workshop on MULOA.
In December 2018 Bexhill District Quiet Day was hosted by Hellingly and Upper Dicker Branch.
Last December St. Michael's Church, Partridge Green held a Christmas Tree Festival.